Founded by some members of Musafiriina Foundation, the School is a mixed day and boarding, Nursery & Primary School focusing on a wholistic approach of child upbringing . It is located long Hoima road in Kyoga-Wakiso behind Musafiriina Mosque.
Hello!
_
Welcome to

Musafiriina

Islamic Nursery and Primary School-Day & Boarding
KYOGA -WAKISO , HOIMA ROAD
Together we create a loving community of purposeful learning that focuses on the whole child, body, Mind, and spirit.
Musafiriina Islamic Nursery and Primary School is committed to providing each pupil a diverse integrated education in an Islamic safe, supportive environment that promotes self-discipline, motivation, and excellence in learning.
Join Now
_
SCHOOL

OBJECTIVES
Any ages and any type of classes for your Child
To impart spiritual values to the children that will make them be respectful, responsible and uphold integrity.

To enhance creative skills in our children, make them become independent and effective thinkers and actors.

To provide a safe and supportive early childhood learning environment.

To appreciate and adopt information communication and new technologies to enhance the provision of high quality learning.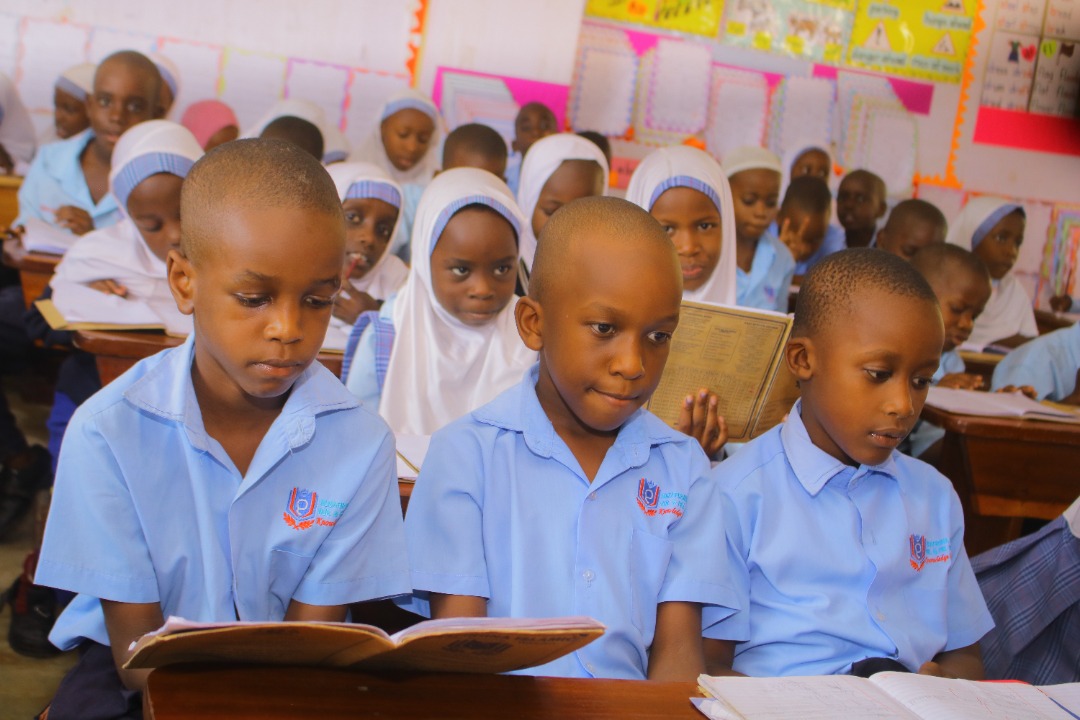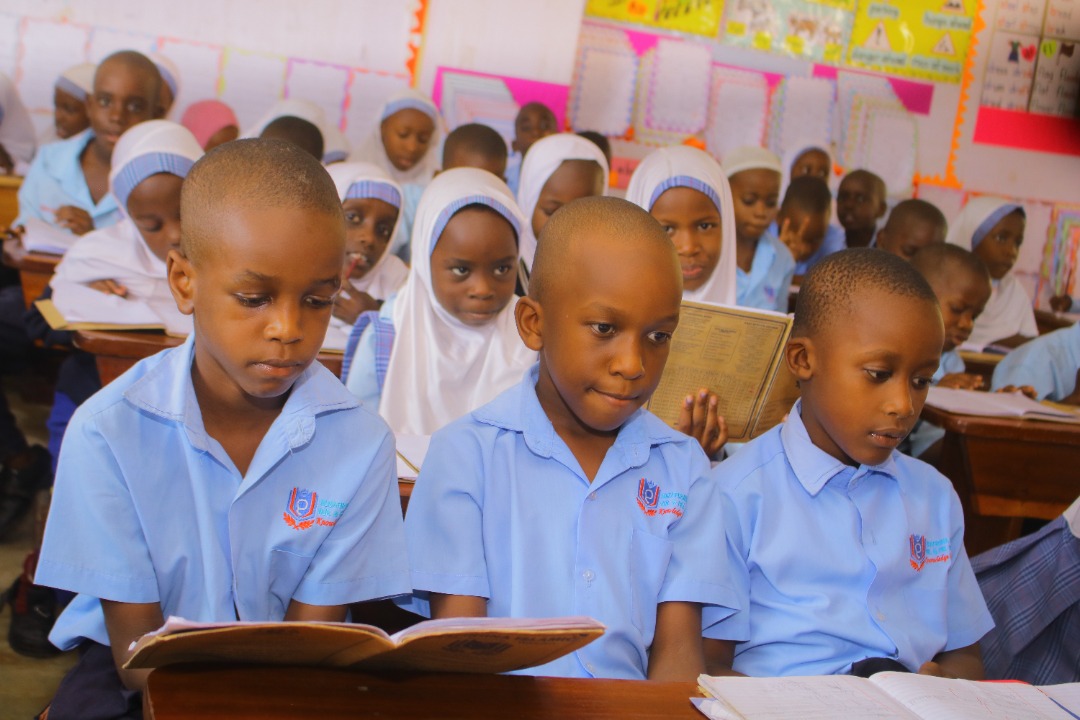 In the primary section we have seven classes, one library, one staff room, four offices, a reception area, a playground, a play area for children, a kitchen and toilets. for staff and pupils. In the nursery section we have three classes, play swings.

There are four houses to which the pupils are affiliated to: Abubakar – Green, Ali – Orange, Omar - Yellow, and Uthuman - Red. We have scouting, swimming.
This institute offers dual Curriculum, a full secular as required by the Ministry Of Education for NCDC and Islamic Curriculum for Uganda Quran Schools Association.

God fearing

Leading through innovation

Pursuing excellence

Growing by learning

Global citizenship

Testimonials
_
Our

Happy

Parents
See what our parents say about our school
_
"My child's communication skills and esteem has greatly improved since she joined Musafiriina"
AishaTeacher
"My child's communication skills and esteem has greatly improved since she joined Musafiriina"
RahmahMother
"This is what I have learned; I have learned how to do division so that it is not hard anymore."
Nicole KidmanDoctor
"The staff at Musafiriina is well trained, professional and welcoming"
AhmedFather
Watch Now
_
Children's

Photo

Museum
See Life at School and how our Children Interact with with learning Enviroment 
_